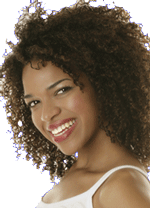 Want
Cheap Home Phone Service?
are you tired of your current
Home Telephone Provider?
We'll get you connected NOW with dependable residential landline providers at cheap prices.
No Contract
No Credit Check
No Deposit
No ID Required
Residential Rates
Plans from: $20.24/mo*
$ 20.24/mo in Oklahoma
$ 25.70/mo* in Texas
$20.24/mo* in Kentucky, South Carolina, Kansas, Wisconsin

$20.70/mo* in Alabama, Arkansas, Indiana, Michigan, Mississippi, Missouri, Ohio, Louisiana, Florida, Georgia, Tennessee, North Carolina
* Prices vary by states and carriers and include Lifeline government assistance discount.
Limited Time Promotions!
Low Activation Cost*
Free Month of Service*
Free Long Distance*
$30 or less to Get Started*
To order or get more information call or Sales Hotline
*Many states have free activations. Half off first month available in some states. Promotions vary by state and carrier. Check pricing and promotions in your area.
Your best choice for great home phone service at cheap prices.
Get Cable TV, Internet and Telephone
Do you need high speed internet or cable TV? Or, do you just want to save even more money? We have great rates for triple play packages starting at just $89.99 per month. Even if you have a credit problem, we have options for you. Call our Cable Sales Hotline at 1-877-222-4913 Sales Hotline and ask for our Triple Play!
---
Home Phone
from
$20.24 / mo*
Overdue bills with other phone carriers isn't a problem!
*Plus taxes and fees. Prices vary by carrier and state. $20.24 is for government assisted Lifeline plans in AT&T areas.
Expert Phone is a leading provider of home phone service at cheap prices since 1999. Serving satisfied customer in Florida, Indiana, Kentucky, Kansas, Alabama, Arkansas, Michigan, Mississippi, Missouri, Ohio, Oklahoma, Louisiana, North Carolina, South Carolina, Tennessee, Wisconsin, and Texas. With affordable plans that all have 911 emergency access, unlimited calling of local numbers, and the ability to make toll free calls. Service may sometimes be blocked when there is a per call charge or fee.

Long Distance Calling
We offer customers long distance calling plans at great prices. Many of our plans come with free long distance. In Oklahoma, basic service comes with 150 minutes per month! If you need more than what comes free with your plan, we have long distance minutes packages starting at just $4.95.