Get your Home Phone
No Credit Check
No Deposit
No Contract
No ID Required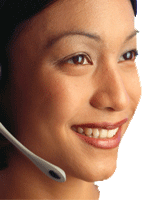 Expert Phone can get you connected NOW with Lifeline assistance!
Past due bills with other providers is not a problem!
We offer discounted home telephone service through the Lifeline government assistance programs.
Getting Started with Home Phone
How do I get my telephone service started?
It's easy to get started!
Step 1. Click your state below to see pricing for your area.
Step 2. From the State page, click the "Order Now" button to place your order on-line. Or, call our
Step 3. Fill out the simple on-line order form** and submit it. For Lifeline service, you'll need to submit proof of enrollment in a qualifying program or proof of income. Your order will be processed within 2 business days. Service is usually active in 3-7 business days.
It's that easy! We'll get your service ordered right away.*
Activations are usually completed in 3 to 7 business days.
* Many states offer plans that are free to get started. However, if there is a charge for your plan we must receive payment before we activate your service.
If you are ordering a Lifeline assistance plan, we must receive a signed certification form from you or you will not be eligible for the Lifeline discount. The Lifeline certification form is integrated into the on-line ordering process for most states. If you ordered your service over the phone you'll need to submit a Lifeline form by logging into the customer portal or by printing it and sending it in. It can be sent in via fax, mail, text, or email. Also, as of June 1, 2012, you must submit proof of your enrollment in the qualifying program (i.e. Medicaid, Section 8 housing, etc), or proof of income if qualifying base on income.
** On-line ordering not available in all states at this time.
Fast Connections | Low Prices | No Hassles