---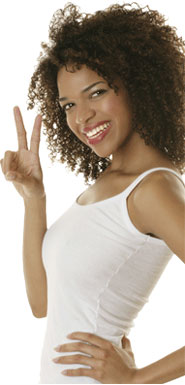 Home Phone Service in Kansas
Are you shopping for new home telephone service in Kansas?
$20.24/month*
Call NOW and get started for half of the first month's service + taxes and fees!
Free Activation
Unlimited local calling
Call Waiting & Caller ID for $3
No Deposit
No Credit Check
* Plus applicable taxes and fees. $20.24/mo plan includes government assistance discount for Lifeline qualified households. Non-Government assisted plans also available starting at $29.49/mo. Service in Kansas provided by Tempo.
We also Offer:
Internet Service
Government Assisted Home Telephone Plans
Free Activation
Long Distance Minutes Plans
Cell Phone Plans
Long Distance Calling
We offer long distance calling at great rates. Get 300 minutes of long distance for just $6 per month.

Lifeline
Lifeline is a federal program that provides a subsidy for telephone service to low income families. If you are receiving assistance from the government like Food Stamps, SSI, Medicaid, etc, you are qualified to receive Lifeline. Check all the qualifications here.
Expert Phone has been providing quality home phone service since 1999. Our basic home phone service allows 911 access, unlimited local calling, and the ability to call toll free numbers. Call now to get a limited time promotion of free activation, call waiting and caller ID with our Basic service plan at just $23.24 per month with the Lifeline discount.
Service is blocked where a fee is charged on a per call basis.
Your best choice for Kansas Home Phone Service
Kansas Home Phone
from
$20.24 / mo*
*price shown does not include taxes and fees. Prices vary by carrier and state. $20.24 is for Value Lifeline government assisted plan in the Kansas AT&T area.
Limited time Promotion
Free Activation
Call Waiting
Caller ID
No Activation Fee!
1/2 Off First Month*
Low Prices!
Fast Connections!
No Hassles!
* Government Assisted Lifeline plans. AT&T areas of Kansas. Must pay the first month's service in advance. Service in Kansas provided by Tempo Communications.
We can get your
Home Phone in Kansas connected NOW!
We'll activate your telephone service regardless of your credit score or account status with other providers.
Through the Lifeline government assistance programs, we help low-income families afford telephone service at reasonable rates.