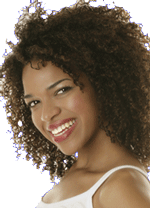 Are you looking for
Home Phone Service?
is it time for a new
Telephone Provider?
We'll get you connected NOW with dependable landline providers at affordable prices.
No Contract
No Credit Checks
No Deposits
No I.D. Needed
Home Phone Service
Plans starting at: $18.25/mo*
$ 25.70/mo* in Texas
$18.25/mo* in North Carolina

$20.24/mo* in Kentucky, South Carolina, Kansas, Wisconsin, Oklahoma

$20.70/mo* in Alabama, Arkansas, Indiana, Michigan, Mississippi, Missouri, Ohio, Louisiana, Florida, Georgia, Tennessee
* Prices vary from state to state and include government assistance Lifeline discount.
Lifeline is a Federal assistance program intended to make communications affordable for low income families. The FCC has ordered that as of June 1, 2012, all those applying for Lifeline benefits must provide documentation showing their participation in a qualifying program or household income.
Limited Time Promotions!
Free Service First Month*
Free Activations*
Free Long Distance*
Get Started for $30 or less*
To order or get more information call our
* Lifeline discount is availabel to households enrolled in certain government programs that provide assistance or, who qualify based on low-income. Promotions and prices can vary by area and carrier. Free activations available in Texas, Kansas, Alabama, Kentucky, South Carolina, and more. Check pricing and promotions in your area.
Now Offering FREE Government Cell Phone Service!
We can provide you with a mobile handset and wireless plan and you pay nothing! Get up to 250 minutes per month*
No Contract - No Bill!*
*For those who qualify for Lifeline government assistance.
---
Expert Phone can get your home telephone connected NOW!
Don't worry about that past due bill with your current carrier. We will connect your service with a dependable, trustworthy telephone provider at the lowest price!
We provide Lifeline service, which is government assisted, as well as non lifeline plans.
or, just check pricing in your area.
Need Electricity?
GREAT energy rates in Texas!
Call now for electricity rate quotes from Texas' top suppliers:
1-877-257-6220
We also offer:
Long Distance Service
Internet Service
Cable Television - even Triple Play!