Free Home Phone Service!
Promotions
Free Month of Service*
Free Activation*
Free Long Distance*
from $21* starting the second month!
* Promotions vary among states. Offer is for Lifeline service and is valid to those receiving Government Assistance such as Food Stamps, Medicaid, etc. and living in the AT&T service area. $21/mo price is for customers in most states. Other states available at great discounted rates. Check pricing in your area.
or Call our Sales Hotline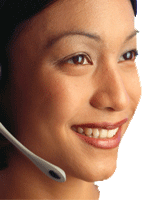 Get Lifeline Government assisted home phone service converted from your current provider or get new service and receive a month of service for FREE*.
Our free month of service is available to customers in participating states who have not already taken advantage of this promotion. Returning customers who have already received a free month are not eligible and will need to pay the monthly service amount.
* Free month of service is not available in all states. See your state for promotions and pricing. Recent reform of the Lifeline and Link-up programs by the FCC have eliminated the Link-up subsidy available for low income families. Elimination of this program which was intended to subsidize connection fees associated with getting telephone service have resulted in activation charges now being required to start service.
Get Your Home Phone Connected Now!
No Contract
No Credit Check
No Deposit
No ID Required
Non Government Assistance Plans Available at GREAT Rates!
Not receiving government assistance?
We have non assisted plans starting at $33.49/mo*.
Many of our non assisted plans come with free features such as call waiting and caller ID.
*Price and features vary between state and carrier.
High-Speed Dial-up Internet Service

from $9.95/mo