---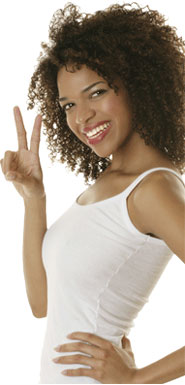 Lifeline Phone Service
First Month FREE Home Telephone*
Cheap to get Started*
Free Long Distance**
Service starts at $20.24/mo*
*Lifeline government phone service is for qualified families who are currently participating in at least one government supported program such as SSI, Medicaid, Food Stamps, Section 8 Housing, etc, (see qualifying programs listed below), or have a household income that does not exceed 135% of Federal Poverty Guidelines, and living in the AT&T area of participating states. Check rates in your area.
** Free long distance where available.
Lifeline Discount
We have lifeline phone service plans for qualified low income families from just $21 per month. Get cheap landline service started with us for a low startup cost. Prices vary among states and carrier. Find pricing and plans in your service area.

Expert Phone is your leading residential telephone provider since 1999. Featuring the Lifeline discount on residential landline service in most states including Texas, Florida, Georgia, Alabama, Arkansas, Indiana, Kansas, Louisiana, Kentucky, Missouri, Michigan, Mississippi, North Carolina, South Carolina, Ohio, Oklahoma, Tennessee, and Wisconsin. Our basic government subsidized telephone service allows you to call 911, make unlimited local calls, and call toll free numbers. Some service can be blocked when a fee is charged on a per call basis with pre-paid packages.

Long Distance Calling
Most of our residential telephone service plans come with free long distance. If you don't have enough free minutes with your plan, we offer long distance plans starting at $4.95.
Your best choice for Lifeline Phone Service
---
---
Lifeline Cheap Home Phone
from
$20.24 / mo*
*Prices vary among states and carrier. $20.24 rate in Kansas with Lifeline discount.
Get your
Government Home Phone
Connected Now!
No Deposit
No Credit Check
No Contract
No ID Required
Save on Electricity
We can save you money on power in Texas! Ask about the promotions available in your area.

Call now for a quote:
1-877-257-6220
More information on Electricity
Lifeline Cell Plan
Get free government cell phone service.
Get a free mobile handset and free minutes each month with Lifeline government assistance